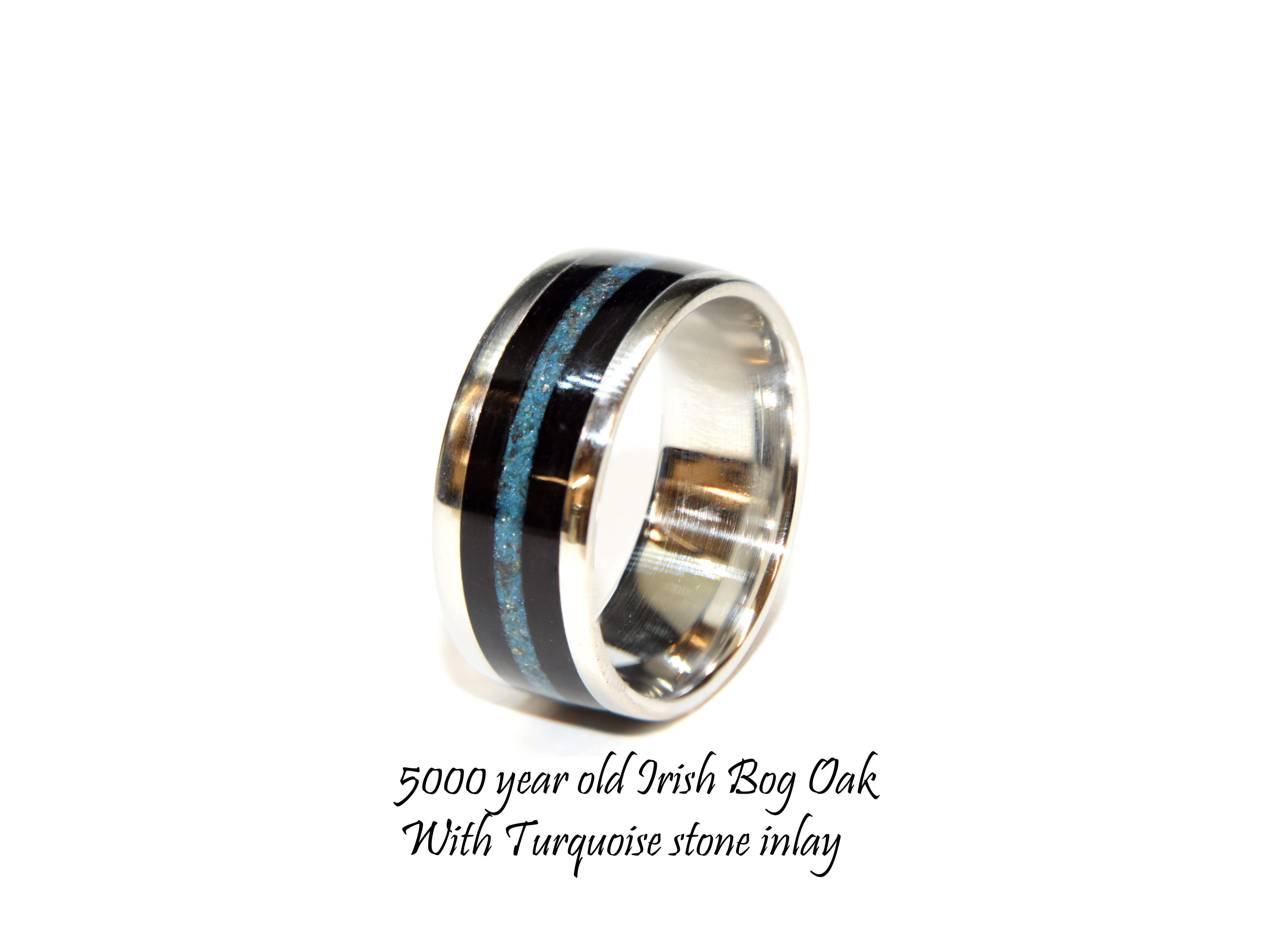 Irish bog Oak ring with Turquoise inlay for men and women, healing stone rings
€ 160.00
Irish bog Oak and Raw Turquoise stone inlay ring, Unique Turquoise rings for men and women. Zodiac jewelry, healing stone ring. Handmade December birthstone ring.

Custom ring width: 0.8 - 1.2 cm only
Ring thickness: 0.2 cm Approx.
The ring in the photo is at 1.0 cm wide.
*****NB: It is important for you to be professionally sized before you purchase a ring as a stainless steel ring cannot be resized.

When being sized for a ring it is important to remember the WIDTH of the ring will be a major factor in determining the size of the ring you require. Be sure to get sized with the appropriate width of ring you are considering purchasing from us.

Each ring is individually handcrafted by us so please allow 3-4 weeks before shipping we do provide rush orders when possible but please email me first to check availability*****.