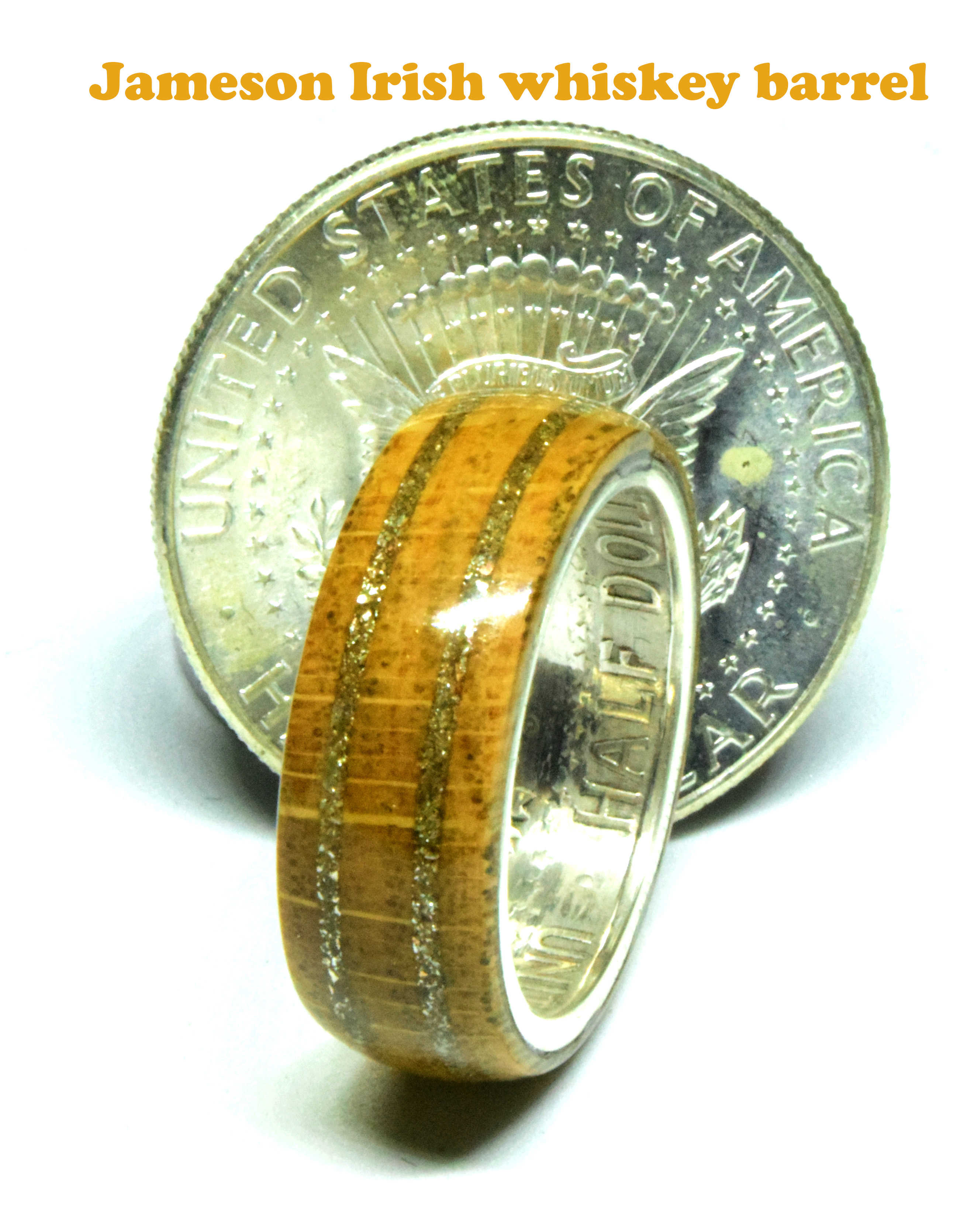 Irish whiskey barrel wood ring. Wooden wedding and engagement rings
€ 150.00
Beautiful handmade wooden wedding band and engagement rings. Handcrafted American white Oak wood from an old Jameson Irish whiskey barrel an American silver half dollar coin ring
As nature would have it each ring will differ slightly as every cut of wood we use has its own unique colour and characteristics.
AMERICAN WHITE OAK...
I have been lucky enough to obtain an Irish whiskey barrel made from charred American white oak. This Old barrel is very old maybe up to 100yrs old and most lightly have been originally used In America many years ago to store and mature bourbon before finally making it way to Ireland to store and mature Jameson Irish whiskey. It would have had Irish whiskey soaking into its wood for at least 18 yrs so there is quite a bit of history attached to the wood, passing through many a cooper's hands before I managed to get my hands on it.
**** If placing an order for 2 rings of the same design please note there is no option to select the size or width of the second ring, not to worry you can leave a note on the checkout form of the sizes you need****
*******IMPORTANT PLEASE READ*******
All rings are shipped to the exact size ordered so be sure to be professionally fitted before placing an order, when being fitted be sure to take into consideration the width of the ring you may be ordering.
We do accept returns for exchange for incorrect sizes that may be ordered, however rings cannot be resized so we have to make a complete new ring, because of this we do ask a very small additional fee just to cover shipping and taxes that we have to pay for the supply of a replacement ring.