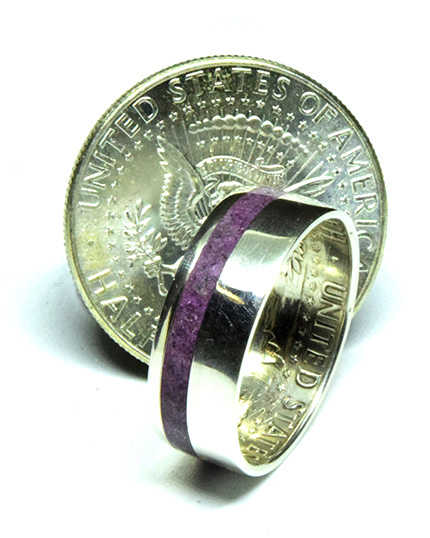 Unique silver Amethyst wedding band engagement ring
€ 140.00
Handmade silver and Amethyst birthstone wedding band engagement rings. Truly one of a kind rings meticulously handcrafted from a .900 silver USA half dollar coin.

****When considering the with of the ring please take into consideration the smaller the width the more central the inlay becomes... "the wider the better"****


*******IMPORTANT PLEASE READ*******
All rings are shipped to the exact size ordered so be sure to be professionally fitted before placing an order, when being fitted be sure to take into consideration the width of the ring you may be ordering.
We do accept returns for exchange for incorrect sizes that may be ordered, however rings can not be resized so we have to make a complete new ring, because of this we do ask a very small additional fee just to cover shipping and taxes that we have to pay for the supply of a replacement ring.